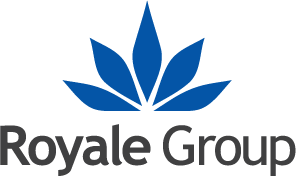 The Royale Group consists of Royale Pigments & Chemicals LLC, Shorechem LLC and AWSM (a division of RPC Inc).
The Royale Group is a collection of specialty chemical companies with expertise in sourcing, importing, transportation, warehousing and consulting. We carry a full range of specialty chemicals housed within our five warehouses across the country.
Our product line consists of Specialty Chemicals, Fluorides, Nitrites, Sulfates, Iron Oxides, Fluorescent Pigments, and Organic Pigments.
Our mission is to provide the highest quality of products and service to our customers. Here at The Royale Group, we leave no stone unturned in delivering high quality products and customer service. From start to finish we aim to meet the highest standards of service and product quality to insure the success of your company.
For Purchase Order Terms & Conditions click here